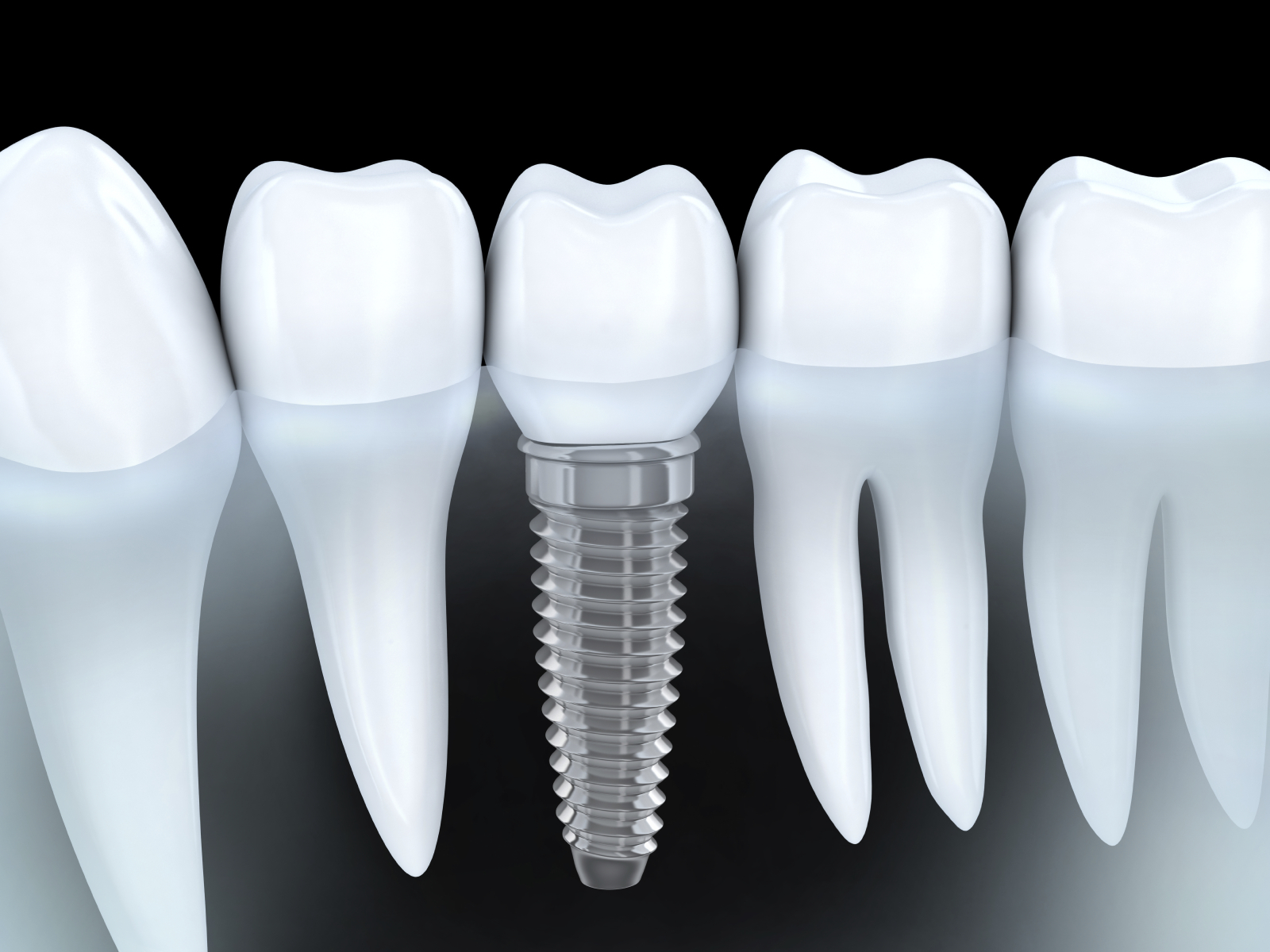 Dental Implants
Attractive, natural-looking teeth help us look and feel our best. They allow us to enjoy the foods we love, and to feel confident when we smile and laugh.
People lose their teeth for a variety of reasons, whether it is due to accident, illness or genetics. Whatever the reasons, missing teeth can have a negative impact on your quality of life. Fortunately, dental implants are improving the lives of our patients each day.
Dental implants are designed to provide a foundation for replacement teeth that look, feel and function just as your natural teeth would. Attractive, healthy teeth play an important role in our general health and well-being. Strong teeth also enable you to eat your favorite foods, and are essential in maintaining a healthy diet. With dental implants, your smile will appear natural, and all facial contours will be preserved.
What are Dental Implants?
Dental implants are small, titanium posts that are surgically placed into the jawbone where teeth are missing. These metal anchors act as a substitute for the root of your natural tooth. The bone bonds with the titanium, creating a strong foundation for the artificial tooth or teeth. Small posts, called abutments, protrude through the gums and allow the crown to be attached.
In addition to their esthetic appeal, dental implants also help preserve bone and facial structure. Without the natural tooth in the jaw, bone in that area can be resorbed.